Download - It Was Made For Two
I´ve had two sets of clothing for toddlers laying around completely forgotten about for (what I think) is months. Today I suddenly remembered them and though: Why not post them? Perhaps there´s someone who would like to have them..?
Basegame mesh. For PF only.
This dress comes in four different versions and with nine recolors each. The first version is with a white t-shirt, the second with a black one, the third with a white t-shirt and stockings and the fourth with a black t-shirt and stockings.
Colors:
--> DOWNLOAD <--
Basegame Compatible.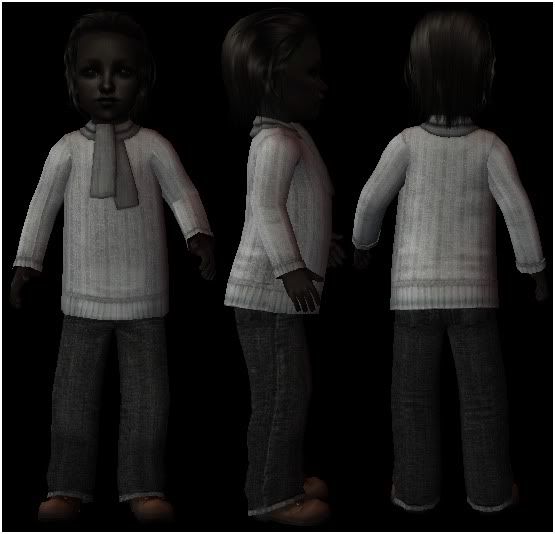 Mesh from Seasons. You need Seasons for these to show up. Outerwear only. Unisex.
These come in 43 recolors O_o
Colors: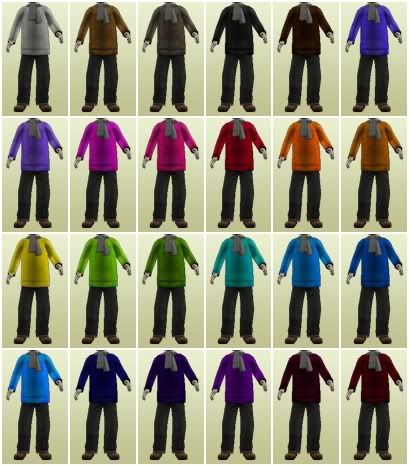 Credits PF-outfit:
- Colors - Aelia
- Textures - Shirts and stockings are from Club Crimsyn.

Credits Seaons Unisex-outfit:
- Colors - Aelia and Pooklet
- Textures - Jeans and Sweater are from Club Crimsyn
Comments {18}