Download - Ser Du Dig Aldrig Om - A Mix Of Things
School has started again which means I have way more things that I have to do now than I had during summer. This of course means that I have less time to dedicate to the sims. In fact, I´m hurrying to get this message posted before I have to rush off to school XD
I´m still making things and yesterday I managed to get in-game to get preview pictures, so under the cut you will find a skinblend, a lipblend and some hair re-textures.
In other news I got my CiJ-gift from my Super Secret Santa this morning and I love it to pieces! I will have it posted over at GoS as soon as I get home from school :3
And while I´m here I might as well tell you not to forget to check out Sneeb´s journal where he posted some
awesome skinblends
. The color-actions that he´s talking about in the post should be posted soon-ish (as soon as I manage to get descent preview-pictures) :] And do not forget to check out Nabila´s LJ for our project 8D
This skinblend was made using one of Jesstheex´s skins as a base. It comes in fourteen shades and you can choose between custom or a geneticized and townified versions (you can only keep one of them in your game at the same time). The teen-elder bodies do have handpainted hair down there ;)
Faces
-
Swatch
-->
DOWNLOAD A Late Arrival - Custom
<--
-->
DOWNLOAD A Late Arrival - Geneticized
<--

Credits:
Base skin - Jesstheex
Mouseyblue
Peach-t
Pooklet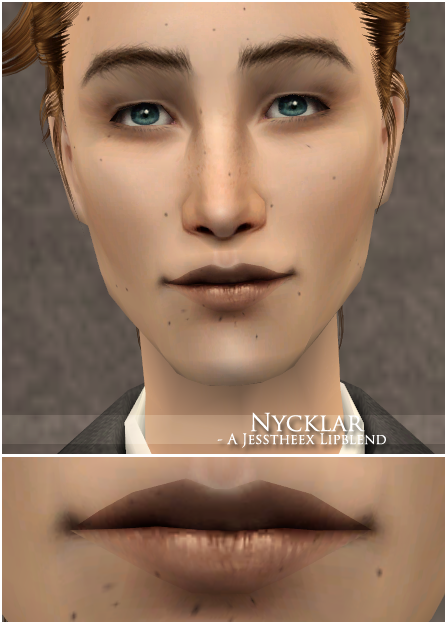 Another set of of lips (as if you needed any more). This time made using bits of pieces of Jesstheex´s work. I made color-actions for the colors and they should hopefully be posted soon-ish.
Swatch: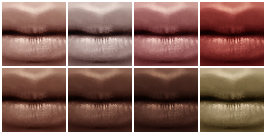 -->
DOWNLOAD Nycklar
<--

Credits:
Jesstheex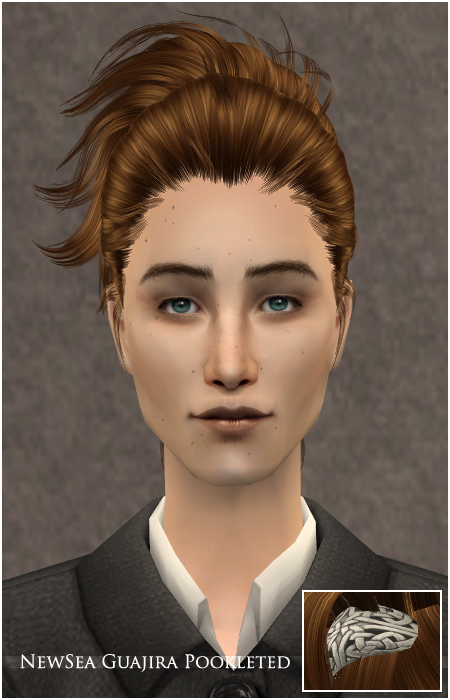 I know this hair has been Pookleted before, but I didn´t really like the barrette, so i descided to re-do it. This time the barrette has a viking-inspired texture :3
This hair as well as the hairs below comes in four of Pooklet´s colors (Dynamite, Depth Charge, Pyrotechic and Volatile) and Mail Bomb for elders. Files are binned and familied.
Angles
-->
DOWNLOAD NewSea Guajira Pookleted
<--

Credits:
Mesh - NewSea
Colors and Textures - Pooklet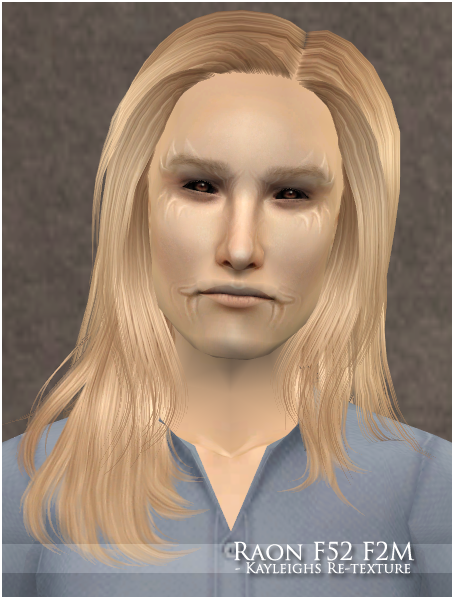 Same binning-info as above. Original hair-mesh by Raon and beautiful re-texture of said mesh by Kayleigh. This mesh is a rather old one so the animations are far for perfect, but it´s good enough for my own game so I hope someone else will like it too :)
Angles
-->
DOWNLOAD Raon F52 F2M Kayleigh´s Re-texture
<--

Credits:
Original mesh - Raon
Re-texture - Kayleigh
Textures and Colors - Pooklet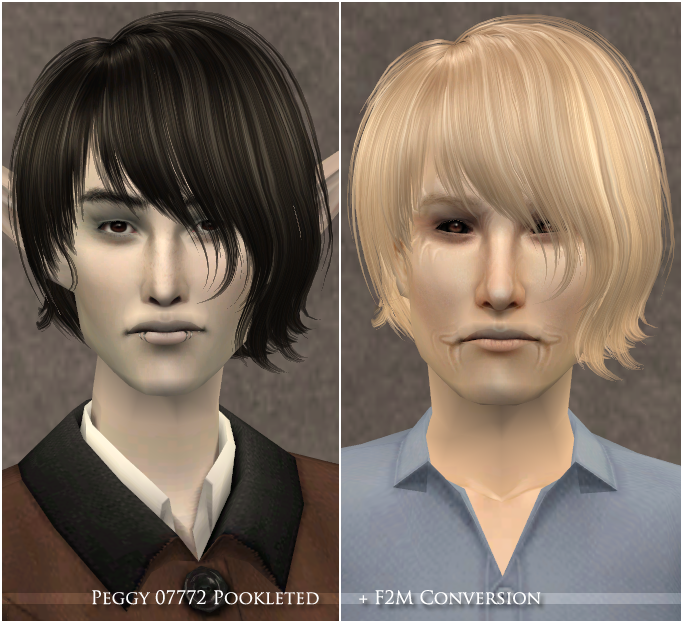 Last but not least I have a re-texture of one of Peggy´s latest pay-meshes. I know a lot of people don´t like meshes with hair in front of the eyes, but I kind of love this mesh <3
-->
DOWNLOAD Peggy 07772 Pookleted + F2M
<--

Credits:
Mesh - Peggy
Textures and Colors - Pooklet
Comments {17}